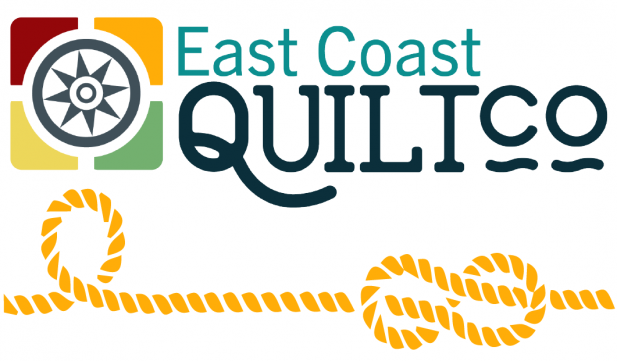 343 Water Street, St. John's, NL A1C 1C2
eastcoastquiltco@gmail.com
(709) 237-3655
- - - - Monthly Newsletter - - - -

It's a busy month here at East Coast Quilt co, and our shop is starting to resemble Santa's workshop! The team is working hard to fulfill your online orders, assist with Christmas project planning, and keep the sales floor stocked with textile goodies! Even the longarm team is working full tilt to ensure you get your Christmas quilts in time to wrap up and place under the tree.

For this month's newsletter, we've got new fabric collections and kits to share with you along with some pretty exciting fabric subscription programs for 2022! Enjoy!



Free home delivery is available on purchases over $40 in the Metro area (St. John's, Torbay, Portugal Cove-St. Phillips, Paradise, and Mount Pearl). Deliveries are on Monday and Thursday after 4:30 pm. We offer FREE shipping on orders over $100 before tax for the rest of the province & Canada!


Hours of Operation:

Monday to Thursday: 10 am to 8 pm
Friday to Sunday: 10 am to 6 pm


* * * Holiday Hours: * * *

Christmas Eve: Closed
Christmas Day: Closed
Boxing Day: Closed
December 27th - 30th: 10 am to 4 pm
New Year's Eve: 10 am to 3 pm
New Year's Day: Closed

We will resume normal business hours on January 2nd, 2022

Shop Online 24/7:
www.eastcoastquiltco.com



Happy Quilting!

- The ECQco Team
- - - - - - - - - - - - - - - - - - - - - - - - - - - - - - - - - - - - - - - - - - - - - - - - - - - - -




We're excited to announce our new 2022 Fabric Subscription:
365 days of KONA!

This program is a 12-month subscription starting January 2022 and ending in December 2022. Participants will be given the 2022 KONA Calendar for FREE* (a $50 value), which features 12 free quilt patterns.

Each month of the year, you will receive one Fat Quarter for each of the solids featured on the current month's calendar page. That means you'll receive 31 Fat Quarters in January, 28 FQ's in February, 31 FQ's in March, and so on.

PLUS! With our generous reward program, you'll earn points each month for an additional $60 in coupons!

We have a limited amount of seats for this program, so save your spot now! After signing up, you will be contacted via email regarding payment options for future months.


For more information and to sign up for the 2022 KONA Calendar Subscription, click HERE!


- - - - - - - - - - - - - - - - - - - - - - - - - - - - - - - - - - - - - - - - - - - -

* NEW * 2022 BLOCK OF THE MONTH PROGRAM

"Toes in the Sand"
by Jaybird Quilts & Tula Pink


Announcing our 2022 Block of the Month Program!

"Toes in the Sand" by Jaybird Quilts, featuring Tula Pink's Daydreamer Fabrics! This 12-month program starts in January 2022.

This BOM quilt program features all Tula! True Colors, Tula Pink Solids, and the highly anticipated Daydreamer.

This quilt is made by creating 12 unique blocks with the Hex N More Ruler. There are no pesky Y seams!

Each month we will offer an optional monthly sew-in with a seasoned instructor to help guide you through this quilt!

Signups are open now, but don't delay - we have a limited number of seats and our BOM programs sell out quickly!

For more information about this Block of the Month Program, click HERE!


* And YES! It's here! *



"Daydreamer is an escape to a surreal place of make-believe and wonder. Everything here is light and happy. Daydreamer is like a soft warm blanket that I can wrap my mind in when it's cold and rainy outside. I am a daydreamer and I think you might be a daydreamer too"
- Tula Pink



Follow butterflies through the rainforest to a land of jaguars, macaws, flamingos, and rainbows. Featuring three fabulous ombre prints, a 108in wideback in 3 colourways, and a variety of precuts - fat quarter bundles, charm packs, and jelly rolls. Tula's fresh colours and quirky imagery are the perfect antidotes to the dreary winter days ahead.

Shop Daydreamer by Tula Pink, HERE!





Shop Game Night, HERE!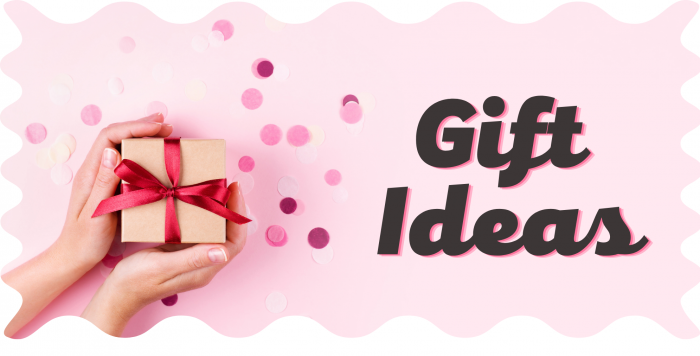 Shop our Puzzles & Gifts, HERE!




Shop our Curated Stash Builders, HERE!





Now until December 15th, purchase ANY Christmas fabric in-store or online and be automatically entered into our draw* to win a copy of "How the Grinch Stole Christmas" by Dr. Seuss AND a Grinch doll!

*One entry per day with purchase*

We've got tons of Grinch fabric in stock, buy yours now!



Shop Grinch Fabric, HERE!


- - - - - - - - - - - - - - - - - - - - - - - - - - -
*
ECQco Workshops
*
You can bet your fabric stash that we've got some exciting things planned through December and into the New Year! O

ur workshops are available in a variety of textile mediums and skill levels; we are

certain you'll find something to excite you.



Find the complete class schedule here:
https://www.eastcoastquiltco.com/classes.htm
We always have the following Fundamental Workshops on rotation throughout the year!
Click

HERE

for Learn to Stitch!



For more information about Learn to Sew Level 1, click

HERE

!
or Level 2, click

HERE

!
Ready to learn the basics of Quilting?
Click

HERE

for Quilting Level 1
Click

HERE

for Quilting Level 2!

Expand your Quilting knowledge!
For Level 3, Click

HERE

!
For Level 4, Click

HERE

!
Check out these other amazing workshops below!

Sign up for Serger Basics,
HERE!
Sign up for the One Block Wonder Workshop,

HERE
!
Sign up for this super awesome Foundational Paper Piecing Workshop,
HERE
!




-

- - - - -

DISCLAIMER - - - - - -





If you are wondering why you are receiving this newsletter and how we got your email, it's because you have previously signed up at one of our stores, The Fabric Merchant or Sew Many Stitches, before we joined as East Coast Quilt co! We have now combined all our customer information under ECQco. However, if you would like to opt-out of the newsletter, we completely understand. Scroll down to the bottom of the email and click "unsubscribe".
- - - - - - - - - - - - - - - - - -

East Coast Quilt co
(709)-237-3655
eastcoastquiltco@gmail.com
Did you Know...

Our batting prices & variety are THE BEST in Eastern Canada? We have Cotton, Wool, Bamboo Blends, Poly Cotton Blends, and more! Buy it by the bolt and get 20% off! Give us a call at the shop for more information.



Check out our website for new arrivals, top sellers, and sale items!
These emails will give you the best and most recent information you need!